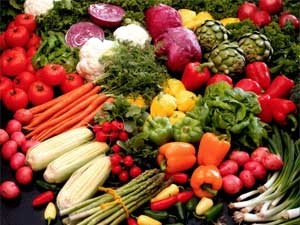 Brink, Inc. received funding from the Colorado Department of Agriculture and a front range feedlot to determine how the livestock industry can economically utilize more pre-consumer food waste.
Pre-consumer food waste – food that has not been served or sold to a consumer – is generated throughout the food production chain – from farms and food processors to supermarkets and food banks. It may include produce, bakery and dairy products, meat trimmings, distilling and brewing by-products, and containerized goods.
The study found the fate of pre-consumer food waste varies widely, and includes the following practices: donation to food banks, re-processing for juice production, landfilling, composting, and utilization as livestock or wildlife feed. One or more of these practices may be utilized by a given facility depending on the time of year, and the volume and type of food waste materials generated.
The study includes discussions with food industry professionals representing growers, distributors, processors, supermarkets, breweries, distilleries, bakeries, and food banks, as well as agricultural producers, waste haulers, and recyclers.
The September, 2015 study report, titled, "Viability of Utilizing Pre-consumer Food Waste for Livestock Feed and Composting" finds:
• Cost and convenience are most frequently cited as the reasons pre-consumer food waste generators send food waste to the landfill.
• Sending waste food to a landfill typically costs 23 percent less than sending it to be composted.
• Brewing and distilling waste products and bakery products have the highest livestock feed value.
• Nearly all commercial brewers and distillers give away or sell their by-products to livestock producers.
• Fruits and vegetables, which are high in fiber and vitamins, are less cost-effective as livestock feed due to the high water content and rapid spoilage rate. However, the C:N content of fruits and vegetable waste makes it an ideal composting material when mixed with manure.
• Federal regulations restrict the types of food waste that can be fed to livestock, and state regulations require that facilities distributing food waste for livestock consumption are permitted, keep track of the volume sold and pay an annual distribution fee.
Food waste generators that are considering having their food waste composted or used as livestock feed express concerns relating to staff time needed to pre-sort food waste, as well as on-site space needed for additional storage bins and liability related to how the food waste is ultimately utilized. Livestock producers cite concerns about product quality and consistency, responsibility for de-containerizing food products, and regulatory costs.
The report also identifies some success stories. A food bank in Colorado Springs has reduced its waste disposal costs by 80 percent and is generating income through a food to fodder program that provides food waste to livestock and sells waste food packaging material as a commodity.
A supermarket chain started a food waste composting pilot project two years ago and currently has 43 stores involved. A local waste hauler is removing and composting the waste food. The participating stores will collectively produce more than 15 million pounds of compost in 2015. The company's goal is to have 100 Front Range stores composting by the end of 2016.
The completed report is now available: Food waste for Livestock Feed and Compost Report